Used Equipment
Keep Your Eye On This Page!
We list our used equipment here as it becomes available. Please call to check for current availablity.
We can set you up with one of our used compressors or rebuild and maintain your old one. We service and sell used Bauer, Coltri, Ingersol-Rand, Bristol, Mako, Eagle Air, Max Air, Alkin, Hamworthy, Nuvair, AirTex
and many others.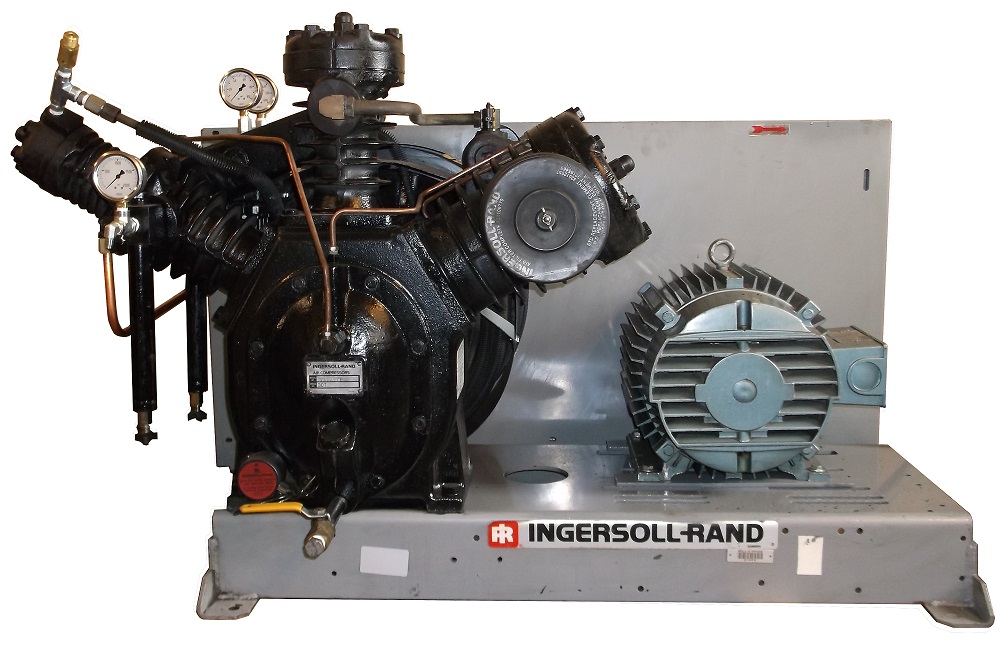 REBUILT 15T2 (picture not exact compressor for sale, example only)
15 HP, 1000 PSI, 30 CFM, 800 RPM, has innerstage gauges, magnetic starter, hour meter, pressure switch and auto drains.208/230/460 volt options
This has low hours and has a new motor and starter.
$9,950.00 plus shipping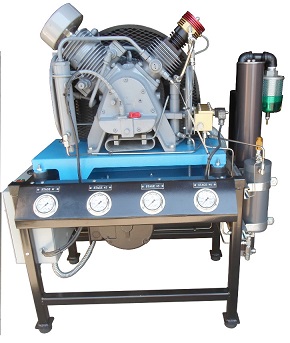 Rebuilt Hamworthy 4 stage Compressor
9.2 CFM, 7.5 HP, SINGLE or THREE PHASE,
6000 PSI COMPRESSOR.
INCLUDES MAGNETIC STARTER,
HOUR METER, GAUGE PANEL,
PRESSURE SWITCH, AUTO DRAIN
SYSTEM, AND FINAL FILTRATION
TO PROCESS 24,000 CU FT OF
AIR. This compressor has been modified with a new final stage design so any future final stage repair parts will be much more economical. (North Shore Compressor's Hamsaver can resurrect some Hamworthy compressors that were too costly to repair in the past.
$6875.00, plus shipping
BAUER CAPITANO
5 HP, 3 STAGES, SINGLE PHASE, 5.5 CFM AND 5000 PSI MAX.

Comes with hour meter,pressure switch, magnetic starter, and PO filter.
$3,990.00, plus shipping
BAUER CAPITANO
5 HP, 3 STAGES, SINGLE PHASE, 5.5 CFM AND 6000 PSI MAX
Comes with gauge panel, auto drain, hour meter, pressure switch and magnetic starter. Includes filtration.
$6179.25, plus shipping
USED DOT CYLINDERS

Picture not actual cylinders for sale.

CALL FOR AVAILABILITY

6000 PSI storage bottles

$761.25 each, plus shipping

4500 PSI storage bottles

$456.75 each, plus shipping

3500 PSI storage bottles

$367.50 each, plus shipping.

Pricing is subject to change without notice.

Cylinder price includes the valve. All cylinders do have or will have current hydro test dates.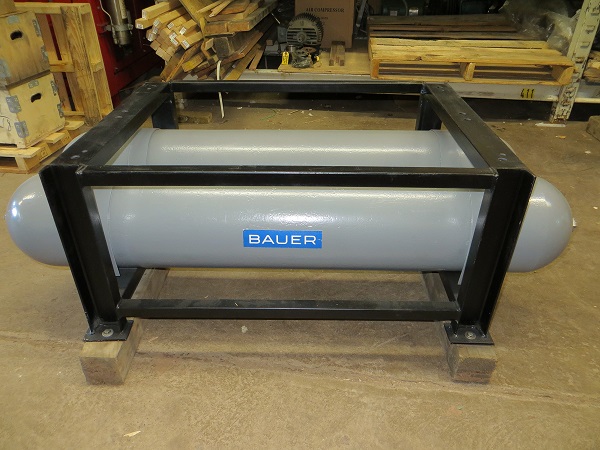 ASME STORAGE CYLINDERS
Used ASME (never need hydrostatic testing) air storage cylinders including rack. 5000 PSI working pressure. Will come equipped with certified ASME relief valve and drain valve. Bottles are in excellent condition. $2250.00
Please call with any questions you have about our used equipment.